Third Quarter Membership meeting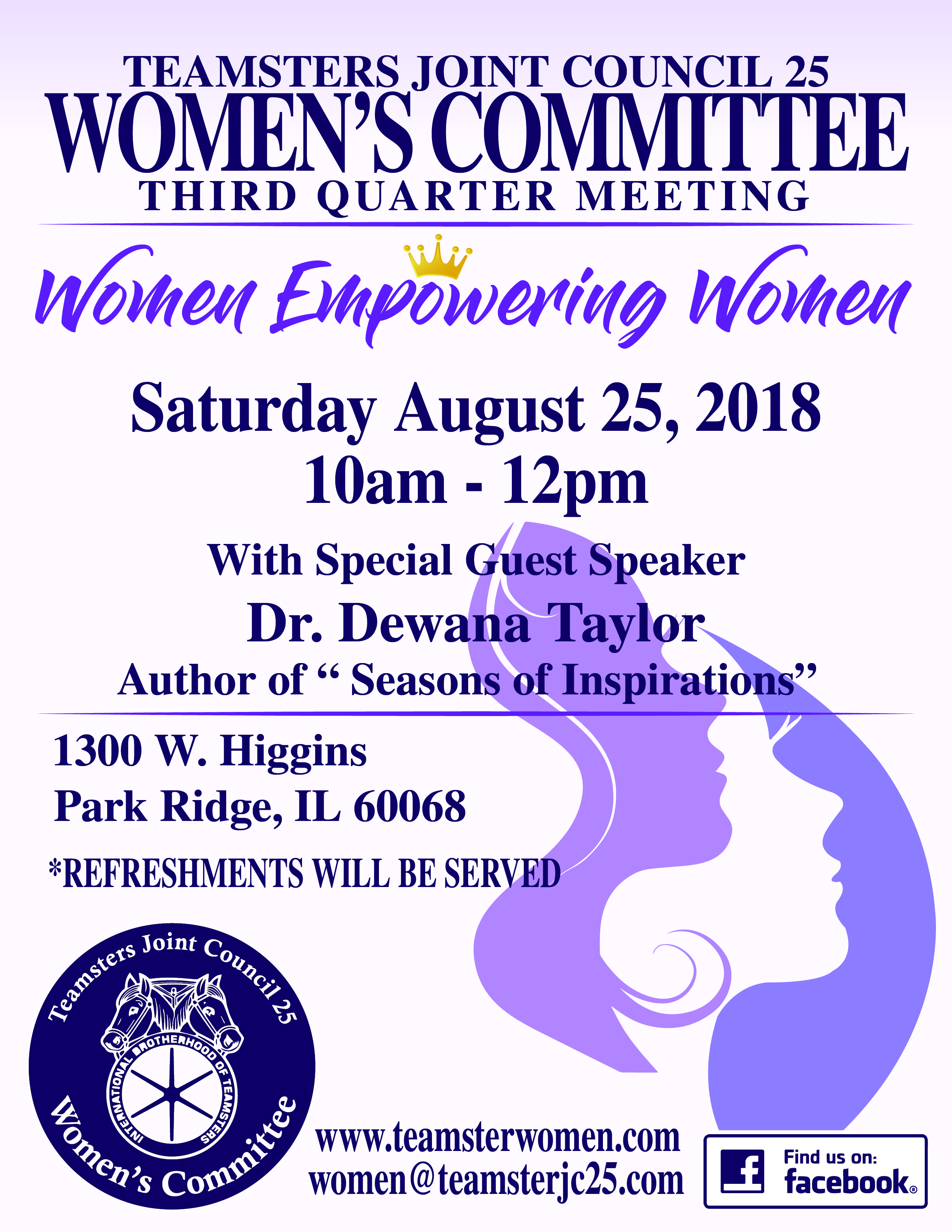 TeamstersJoint Council 25 Women's Committee 2018 Third Quarter Meeting
The JC25 Women's Committee's Third Quarter Membership Meeting will be held on Saturday August 25, 2018 from 10 a.m until 12 noon at Teamsters Local 700. Located at 1300 W. Higgins, Park Ridge, Il 60068.
Special guest speaker will be Dr. Dewanna Taylor, author of "Seasons of Inspiration".
Refreshments will be served.