The Teamster Joint Council 25 Women's Committee 2017 Scholarship Gala and Dinner Dance
Teamsters Joint Council 25 Women's Committee Executive Board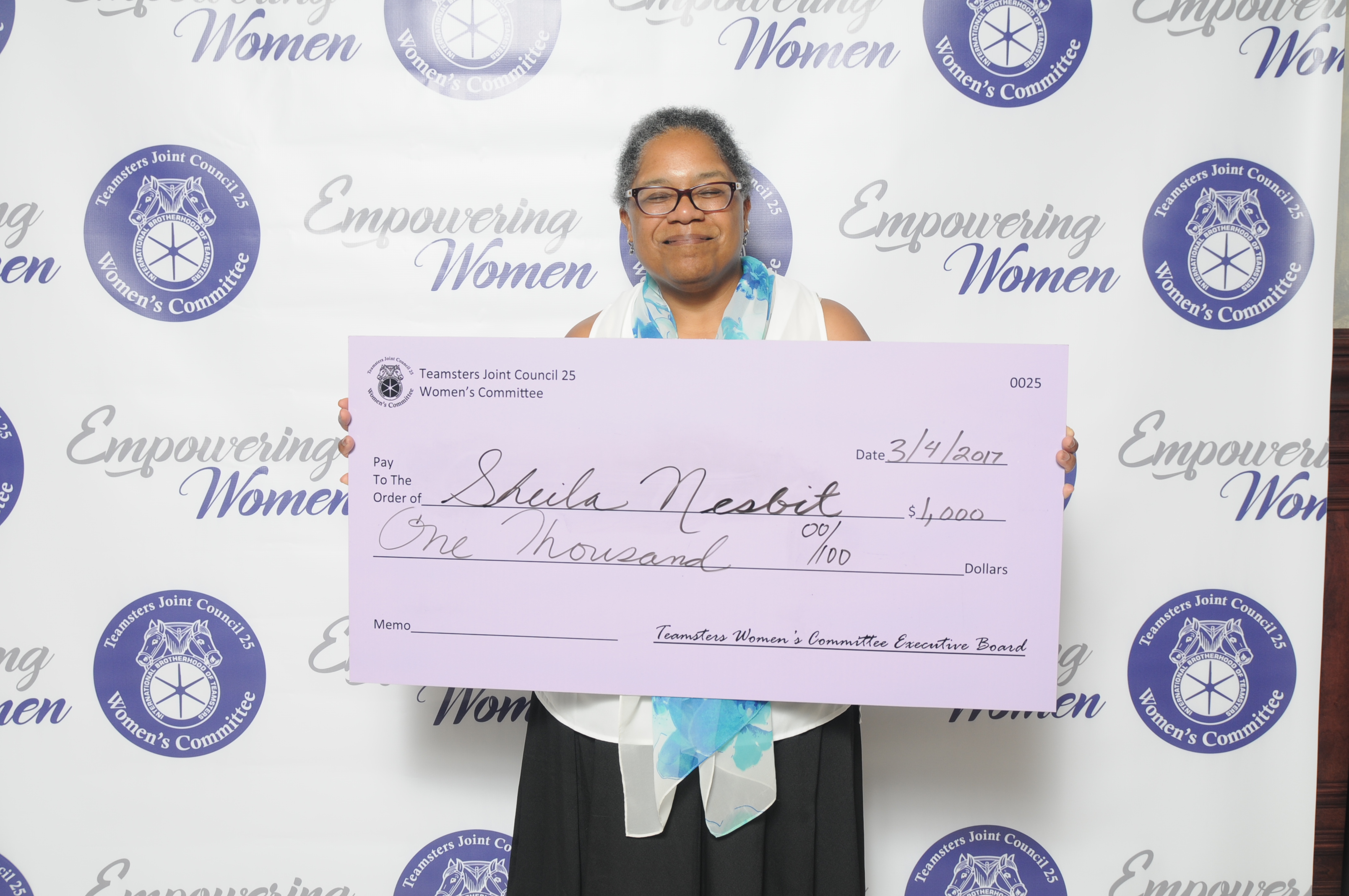 Teamsters Joint Council Women's Committee Celebrates Scholarship Winners at their Fifth Annual Gala Dinner and Scholarship Dance.
Proceeds from Event Benefit the Continuing Education of Teamster Women
The Teamsters Joint Council 25 Women's Committee recognized its 2017scholarship recipients during a night of celebration at the Fifth Annual Gala Dinner Dance on March 4th in Hickory Hills, Ill.
"The Women's Committee will continue to promote positive representation for Teamster Women throughout the union, organize Teamster initiatives, coordinate Teamster activities, including regular support of charitable organizations and training opportunities for rank-and-file members. said Women's Committee President Lisa Beecher of Teamsters Local 142. "We are so proud to recognize these incredible working Teamster women who are continuing their educations to empower themselves and their union sisters and brothers."
The Women's Committee awards five scholarships annually to working members who demonstrate a desire to excel and reach their education goals. This year the first-place scholarship award was increased to $2,500. The 2017 scholarship winners are:
1st Place-$2,500 Recipient
Courtney Tillman Local 743 UIC School of Business
2nd Place-5th Place winners
Mairim Martinez Local 727 Ass of Zoos and Aquariums
Sheila Nesbit Local 743 UIC Champaign Urbana
Angela Taylor Local 777 University of Phoenix
Aisha Hurston Local 710 Chicago School of Psychology
President Beecher, along with Women's Committee Secretary-Treasurer Esmeralda Tapia of Local 458M, Recording Secretary Tracy Reed of Local 743, presented the scholarship winners with certificates.
The 250 guests in attendance — including State Senator Christina Castro, Principal officers Thomas Stiede Local 703, James Glimco Local 777, Debra Simmons-Peterson Local 743, Tom Flynn local 179, enjoyed dinner, drinks and dancing and music by award winning DJ Duerell Jones. A Special performance by internationally known Whitney Houston impersonator, Sherie Yvette, honored the scholarship recipients with a spirited rendition of "I'm Every Woman". Everyone in attendance received a rock cocktail glass as a thank you gift from the Women's Committee. The Table gift bottle was donated by Patrick Duff and allied workers Local 3.
Proceeds from the Fifth Annual Gala Dinner Dance benefit the continuing education of Teamster women through seminars, workshops and a scholarships Additionally, the Women's Committee will be sponsoring a rank-and-file member to attend the 2017 Teamsters Women's Conference September 17th-19th in San Antonio Texas.
Applications for the 2018 Women's Committee scholarships will be available in November.
The Women's Committee's next quarterly membership meeting will be held Tuesday April 25th at 6p.m. at Local 710 in Mokena Ill. Dinner will be served.
All active attending members will be entered in a drawing to win a trip to the 2017 Teamsters Women's Conference.